3
min read
Transforming Insurance Communication: The Text Marketing Advantage
Text messaging has emerged as an essential tool for insurance agents who need to connect with clients, attract new customers, and seal more deals. Beetexting takes the tediousness out of transactional messages, allowing agents to focus on the tasks that will lead to more fruitful relationships. With features like the Communication Advocate automated inboxes, and real-time collaboration features, Beetexting will give any insurance agent more control over their time and energy. 
The Power of Text Messaging 
Text messages have a remarkable open rate of 98%, making them incredibly effective for communication. Beetexting capitalizes on this by offering a platform that enables direct communication with customers in a manner that is convenient for them. The Communication Advocate feature guides in crafting the perfect message at the right time, eliminating any second-guessing about the tone or timing of the text. 
And for insurance agents looking to streamline their operations and boost productivity? Beetexting has them covered as well. Our platform offers a suite of features designed to automate various aspects of an agent's work, from sending targeted messages to specific client groups; to managing conversations, payments, and scheduling customer calls.  
Enhance Your Customer Service 
Beetexting's shared inboxes feature facilitates seamless teamwork, even when working remotely. Beetexting allows agents to tag specific customers, write notes on their profiles, and even create automated responses to specific words. These features allow insurance agents to provide around the clock support and responses to customers. With shared inboxes, off the clock agents can easily sign out and allow other agents to take over. Or, if a request is beyond the agent's scope, tag the client for another to take over while moving onto to help other customers. And with automated responses to keywords, insurance agents can rest assured that even when no one is available, customers will still receive some support.   
Closing Deals... Efficiently
Beetexting is more than just a tool to send texts, it's a tool capable of helping agents to close more deals and ensure customer satisfaction. For insurance agents trying to close more sales, the ability to tag contacts and send targeted messages to multiple phones is invaluable. For insurance service teams, Beetexting provides tools that make teamwork seamless, leading to happier customers.  
Text marketing is a game-changer for insurance agents looking to close more deals and keep existing customers happy. Beetexting helps harness the power of texting to transform everyday interactions into solid relationships. Our features are revolutionizing the way insurance agents engage with their clients. Embrace text messaging with your clients today to unlock a new level of positive customer experiences. 
Ready to close more deals?
Download: Business Texting Compliance Field Guide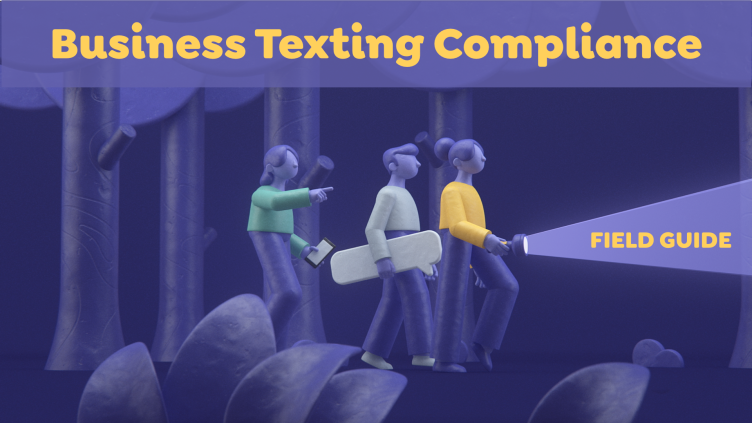 Understand TCR and how it works
What opt in/opt out automations you need to avoid fines.
Frequently used terms and what they mean