3
min read
Revolutionzing Recruitment: Beetexting's Features for Modern Hiring Agencies
The recruiting industry, now more than ever, stands at the precipice of technological disruption that will make the competition for strong candidates even more fierce. That's why it's crucial for recruitment agencies to leverage these new tools to expand their network with new candidates - all while maintaining a high level of candidate satisfaction. According to Talent Board's Candidate Experience Research Report, strong communication is one of the most critical factors in determining a positive candidate recruitment experience. This naturally creates a problem for recruiters who are expected to compete with automated recruitment solutions and recruit for a wider range of industries all while keeping candidates up to date on the status of their applications.  
Enter Beetexting, a platform that revolutionizes SMS communication! With Beetexting recruitment agencies can create automated messages to frequently asked questions, centralize responses to candidates, quickly pass candidates to other team members, and even create more complicated flows to screen candidates. All this and more, while integrating with your most frequently used tools like HubSpot, Salesforce, and many Zapier based plug-ins.  
Stay in Sync with SMS Automated Responses
Timing is everything in recruitment. A missed message could mean a missed opportunity. With Beetexting's Automated Responses, recruiters can immediately engage potential candidates, even while busy on other calls. Whether it's acknowledging a resume submission, answering FAQs, or providing preliminary information about a job posting, automated responses ensure that there's no communication lapse. This not only enhances the candidate's experience, but also ensures that agencies don't miss out on promising talent.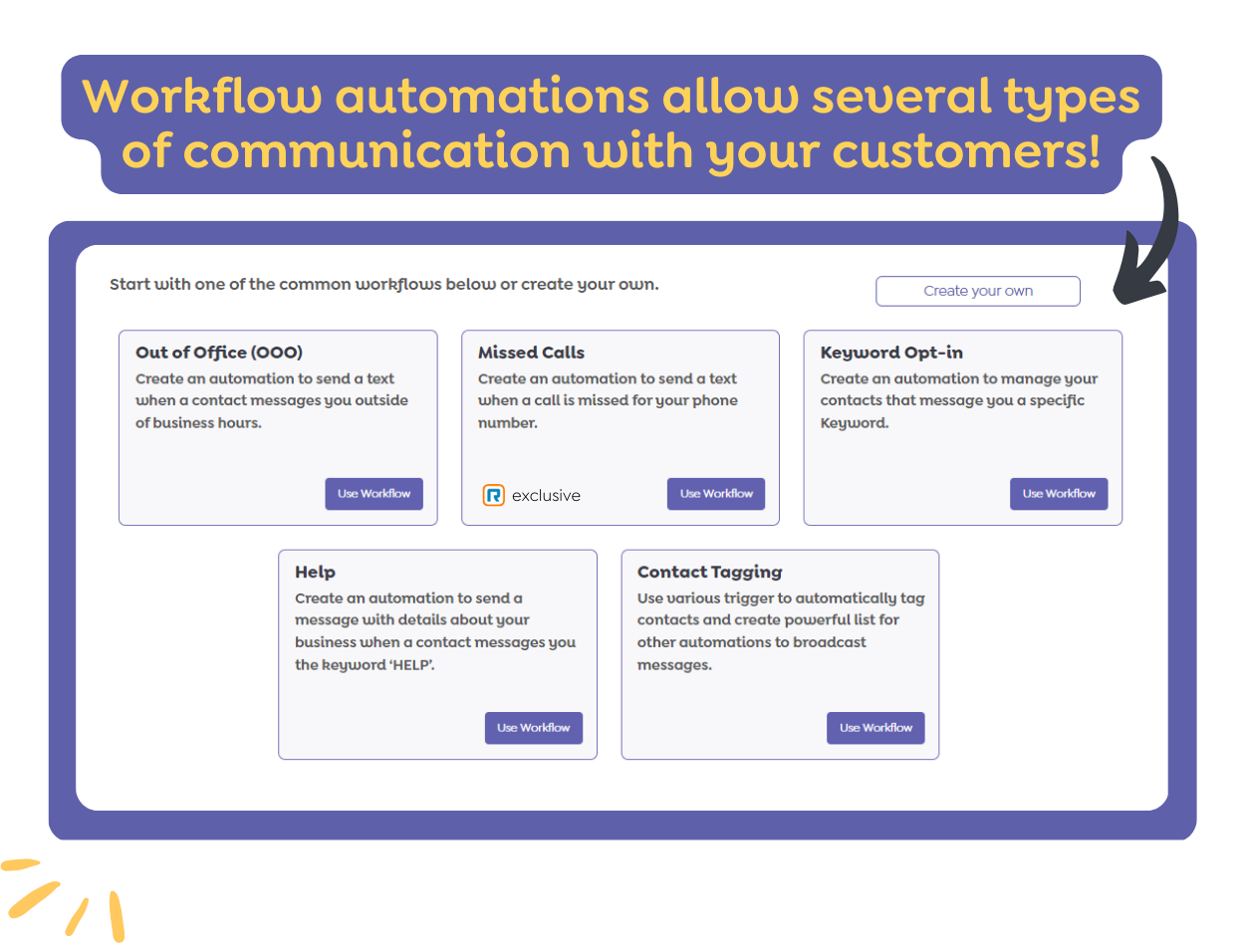 Expand Your Candidate Pool with Mass Texting 
Traditional recruitment methods often involve cold-calling or mass emailing. But with a whopping 98% open rate, text messages are hard to ignore. Beetexting's Mass Texting feature allows agencies to send bulk texts to potential candidates who have opted-in to text messaging, ensuring that job opportunities gain immediate visibility. By integrating this feature, recruiters can efficiently share job alerts, announce virtual recruitment events, or even send personalized messages to shortlisted candidates. This swift and direct approach not only widens your candidate pool but also expedites the hiring process.  
Integrate and Streamline with Major Software Applications
In today's digitized world, recruiters juggle multiple tools – from CRM systems and ESPs to applicant tracking software and scheduling apps. Beetexting's out-of-the-box integration with other tools like Hubspot, Salesforce, Microsoft Dynamics 365, ZenDesk, Zapier, and more, ensures that recruiters can seamlessly connect all these tools under one umbrella. By automating workflows recruiters can save time, reduce manual data entry, and minimize errors. Imagine a scenario where a candidate's application on a job portal instantly triggers a personalized text message via Beetexting. By integrating Beetexting with one of your other solutions you'll unlock the power of an automated recruitment cycle that is powered by your Beetexting Enhance texting capabilities. Such integration not only amplifies efficiency but also enhances the candidate experience by providing real-time updates.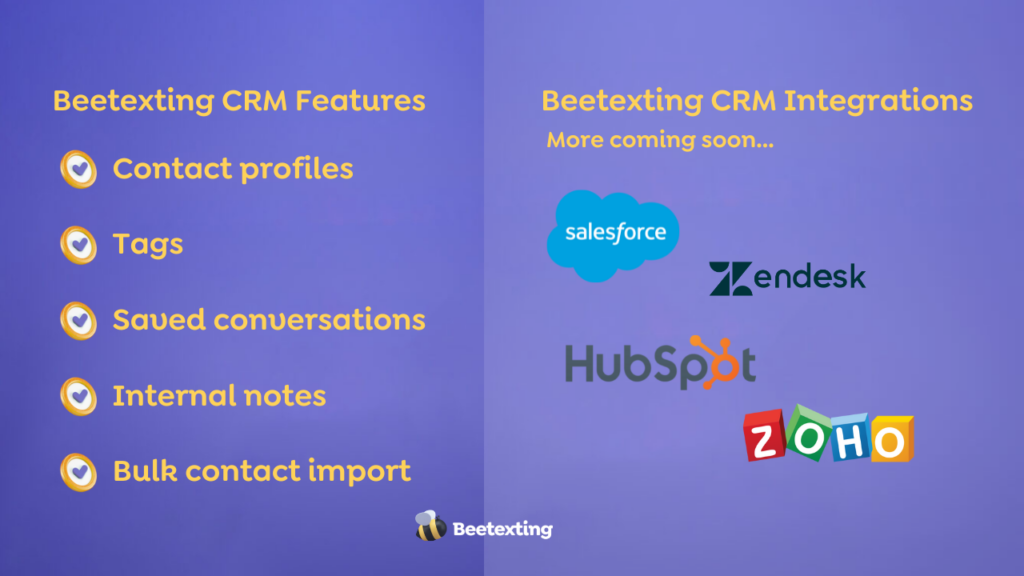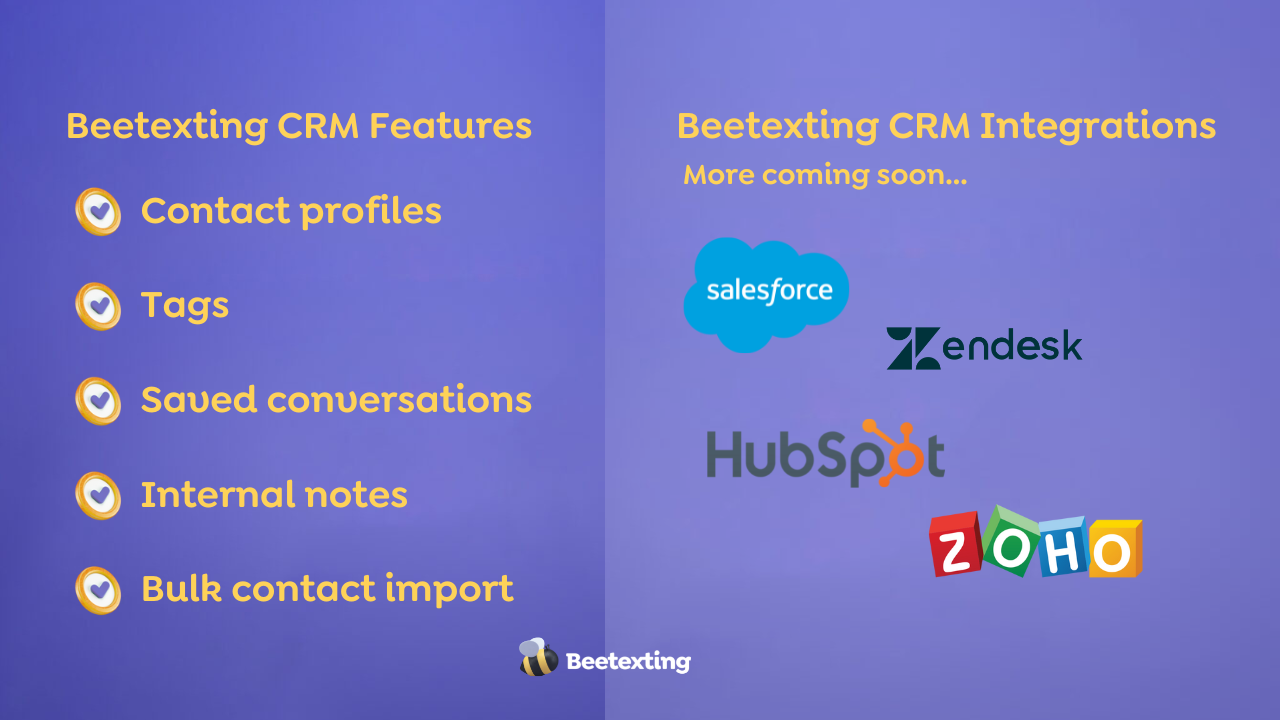 Enhance Collaboration and Promote Cooperation Among Recruiting Teams
Knowledge is power, and in recruitment, insights can make all the difference. Beetexting's Advanced Team Texting Platform feature offers a detailed breakdown of messaging. Recruiters can track delivery, responses, and even pass candidates to one another based on territories, industries, or even specific roles. By fostering a collaborative environment recruiters can enhance the candidate experience. Agencies can even refine their communication strategy, using Beetexting's Teams Platform to allow juniors recruiter to screen talent, and then pass the entire conversation to the right senior or hiring manager– even using automated questions and responses to do so.  
Beetexting is not merely a messaging platform; it's a comprehensive solution tailored for the dynamic needs of modern recruitment. By leveraging its unique features, agencies can navigate the intricate dance of hiring with finesse, ensuring that they remain at the forefront of the talent acquisition game. In a world where communication is king, Beetexting ensures that recruiters always have the upper hand. Because it's not just about reaching out; it's about reaching out the right way. 
Want to ensure your recruitment agency is TCR compliant? Need support with getting candidates to opt-in to SMS?
Download: Business Texting Compliance Field Guide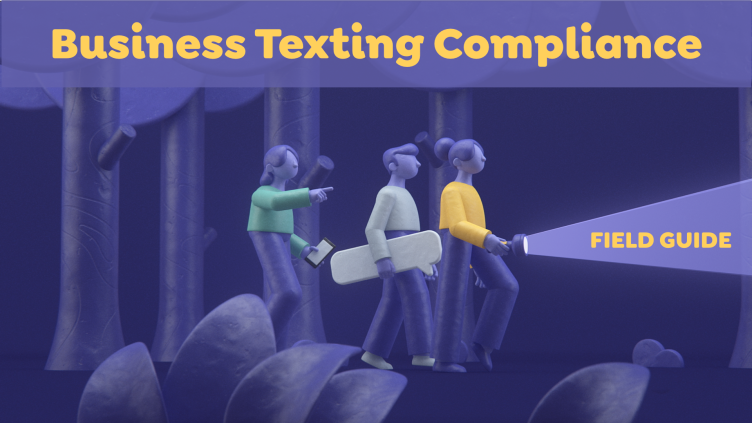 Understand TCR and how it works
What opt in/opt out automations you need to avoid fines.
Frequently used terms and what they mean