4
min read
2023 is Right Around the Corner
Increase your lead conversion rate in 2023 using SMS text messaging.
The fourth quarter is here and that means planning for 2023. There's a lot to plan, and that includes your goals for new customers, retaining current customers, and spreading the word about your brand.
Mobile users continue to grow and are projected to exceed 7.3 billion by the end of 2023.
As the world continues to go mobile, SMS text messaging for businesses helps both sales and customer service teams have more and better conversations with customers and leads.
Everyone's preferred method of communication is text – even businesses. If your sales team hasn't tested SMS for connecting with leads then 2023 is your year to get started! SMS works for any sized sales team – whether it's a team of 1 or a team of 50.
Let's Start with Texting New Prospects
95% of text messages are opened, and 45% of text messages get responses vs. only 6% of emails. For a sales professional, it's a no-brainer to implement SMS into your regular routine.
When you receive a new lead it's imperative you make contact quickly. Modern shoppers research their problem and decide on the solution they're looking for before they contact you which likely means they've contacted your competition as well. 50% of buyers choose the vendor that responds first.
Get ahead of your competition by sending a quick SMS message like this to initiate the conversation: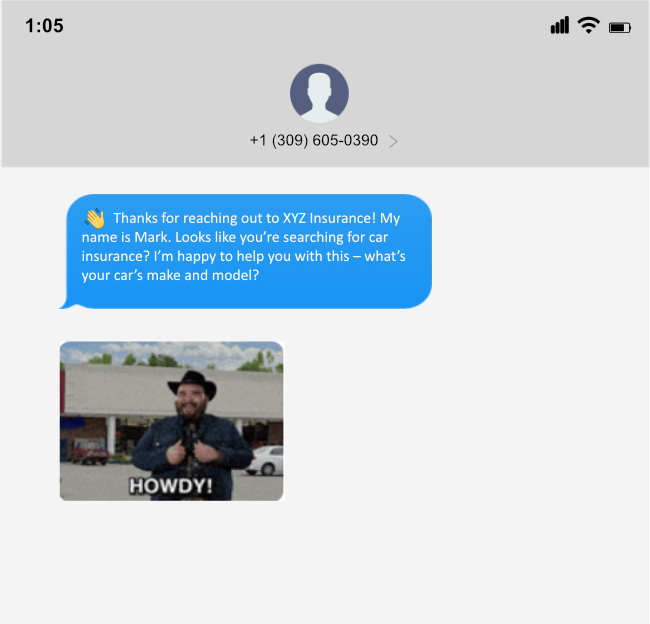 (bonus! Beetexting has the ability to save templates with dynamic personalization, so you can create standard messages like this ahead of time, saving you a ton of time trying to craft a great message on the spot!)
Engage Your Leads Consistently
Usually, people aren't quite ready to commit after their first conversation with you - they're still researching your solution. 80% of leads require 5 follow-up conversations before committing to the sale. And if they say "no thanks" you should still stay engaged with them – 60% of leads will say "no" 4 times before they say "yes".
With SMS's high open rates (remember - 95%!), SMS automations are the perfect choice for following up with your prospects by sending occasional texts checking in on their decision-making process or sharing facts about your service/product that they might not know.
As a refresher, SMS automations are prewritten text messages that send on a set cadence to people you choose.
Here's an example SMS automation that includes 3 texts from a roofing company:
SMS automation text #1, sends 3 days after lead opts-in and is added to automation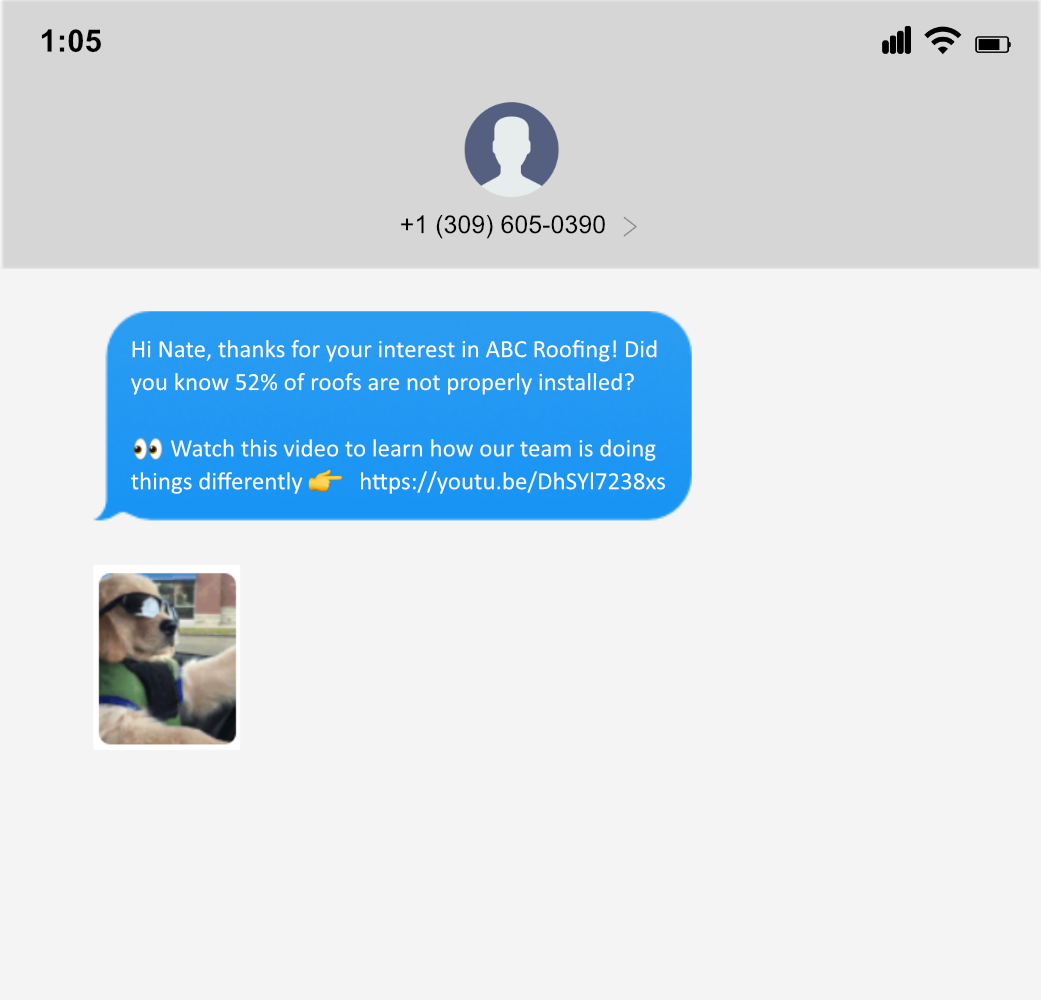 SMS automation text #2, sends 6 days after text #1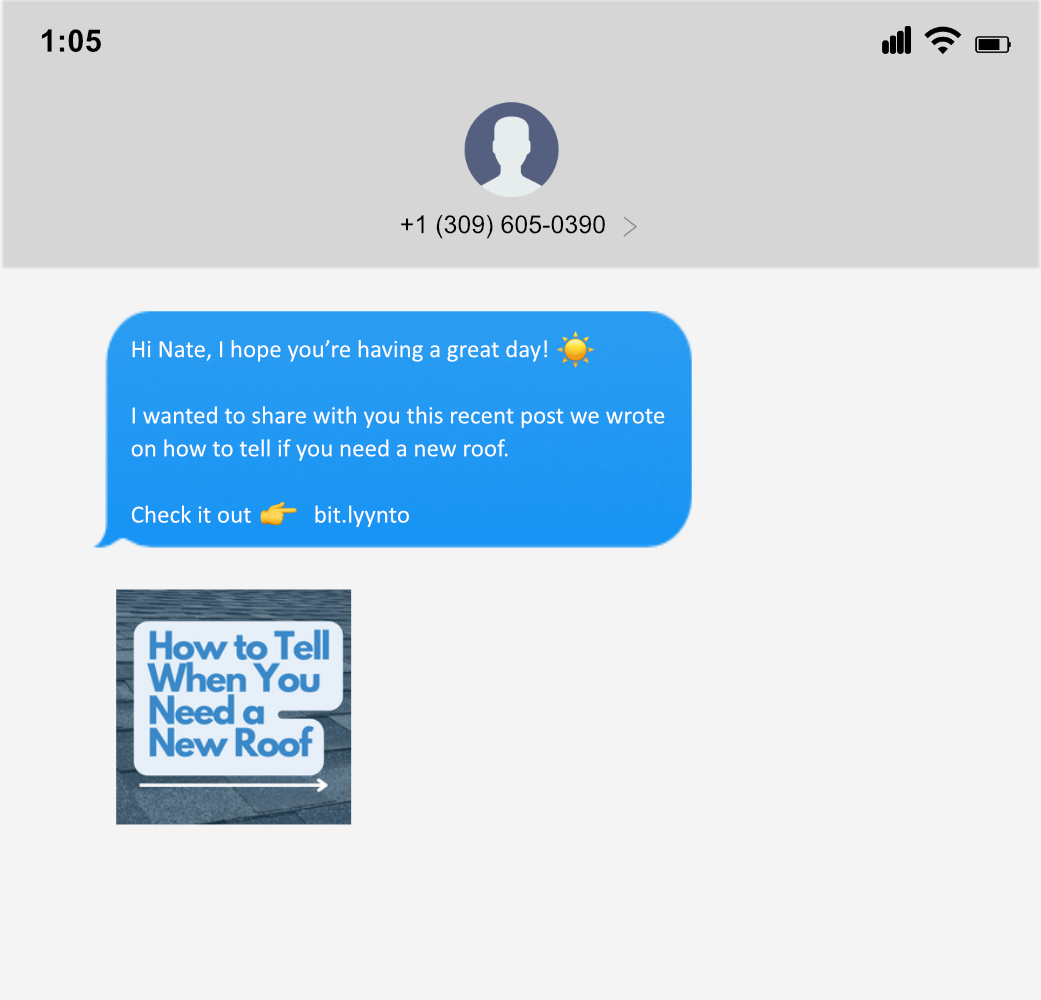 SMS automation text #3, sends 6 days after text #2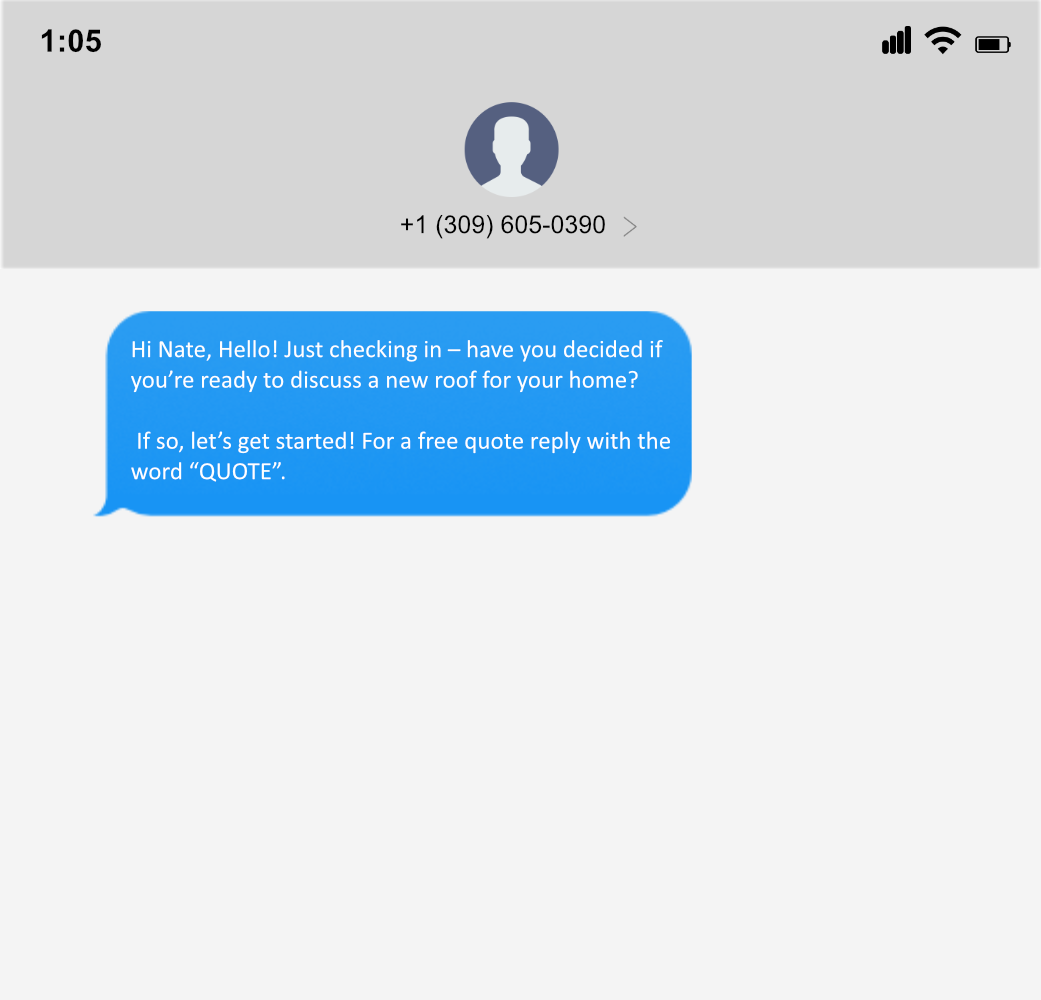 Automate Quoting and Appointment Scheduling
Save time and resources by creating a second automation that is triggered by a specific keyword you've chosen. Leads can text this keyword to your number and it will trigger an automatic reply crafted to collect the information you need to provide a quote for your services. 
Leads love this type of communication because it doesn't require any interaction with a sales rep, they can do this without being tied to a phone call or a website chat and they get an answer quickly. 
The above graphic asks the lead to reply with the word "QUOTE" if they are interested in receiving a quote. Here's how that might would work for a roofer: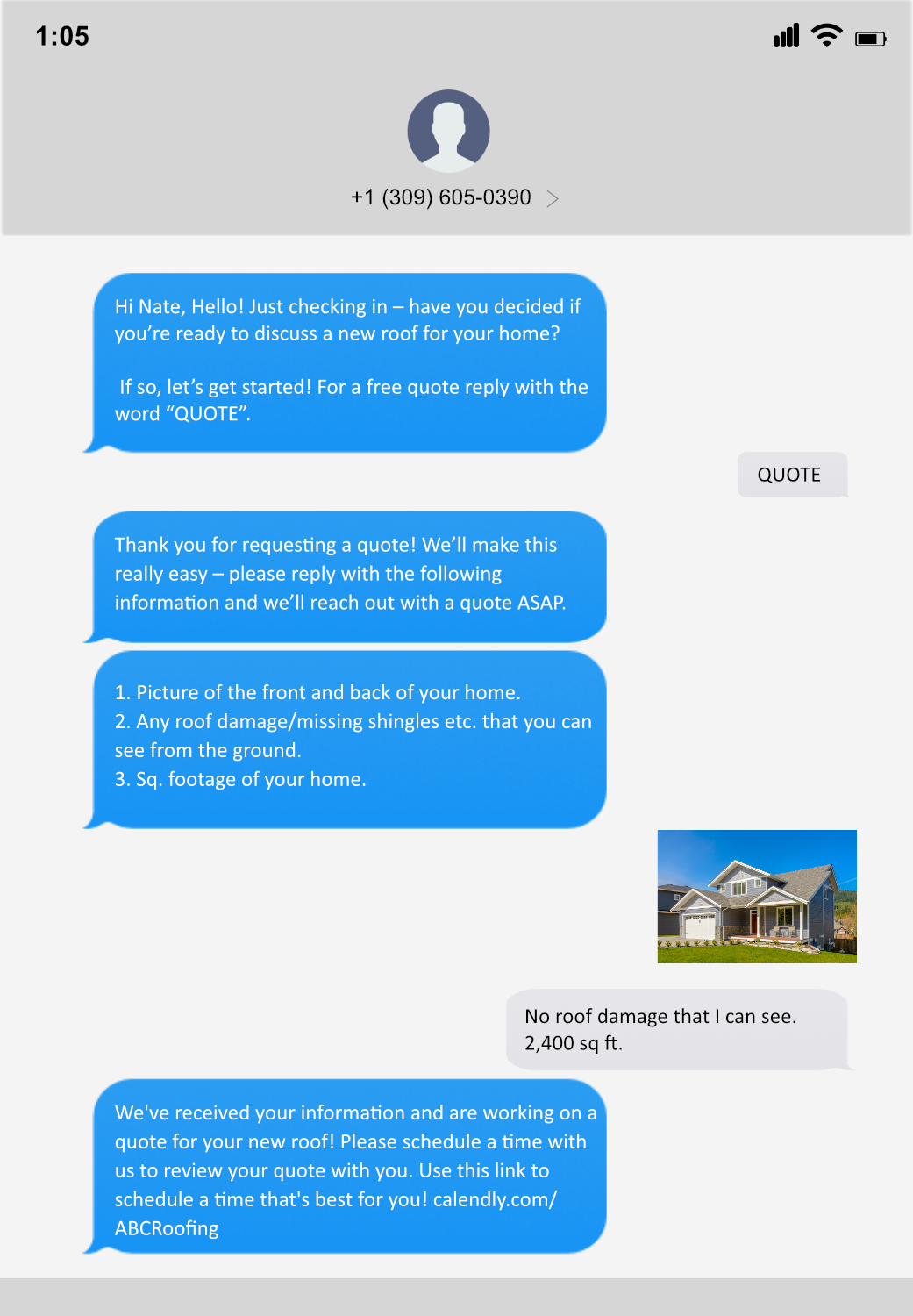 Beetexting Can Help Your Sales Team Win More Sales with SMS Text Messaging
It's time to get in front of more leads, have better conversations, and close more sales! If you are ready to implement SMS text messaging for your team, we have all the tools and features you need.
See what Beetexting can do! Text "DEMO" to 309-605-0690.
Sources:
https://spotio.com/blog/sales-statistics/

https://www.radicati.com/wp/wp-content/uploads/2019/01/Mobile_Statistics_Report,_2019-2023_Executive_Summary.pdf