3
min read
Striking a Balance While Using SMS Automation in Customer Messaging
Every company has its own way of getting its message across; for some, it's through direct mail, and for others, it's meetings or conferences, but one method gaining a lot of popularity nowadays is business texting. The ease of contacting customers, employees, and clients within a few clicks has given company owners an open line to engage with collaborators on demand. Yet, as businesses welcome automation into their operations, an ethical aspect needs to be examined: How can they balance automation with a personal touch? 
Beetexting is a business messaging platform that enables your team to have the power to communicate with your customers on their terms, whether it's tagging specific contacts or delivering targeted SMS messages to thousands of people at one time. Beetexting's features allow you to streamline your operations by implementing human-like automated replies and centralizing customer responses. 
How

Beetexting

Balances Automation

with

a

Personal Touch
At Beetexting, we understand every company has a different approach when it comes to reaching out to their customers. With the team texting platform, your team gets access to an array of personalized automated messaging solutions that can be customized to respond to specific messages while maintaining a human tone, ensuring your customers feel respected.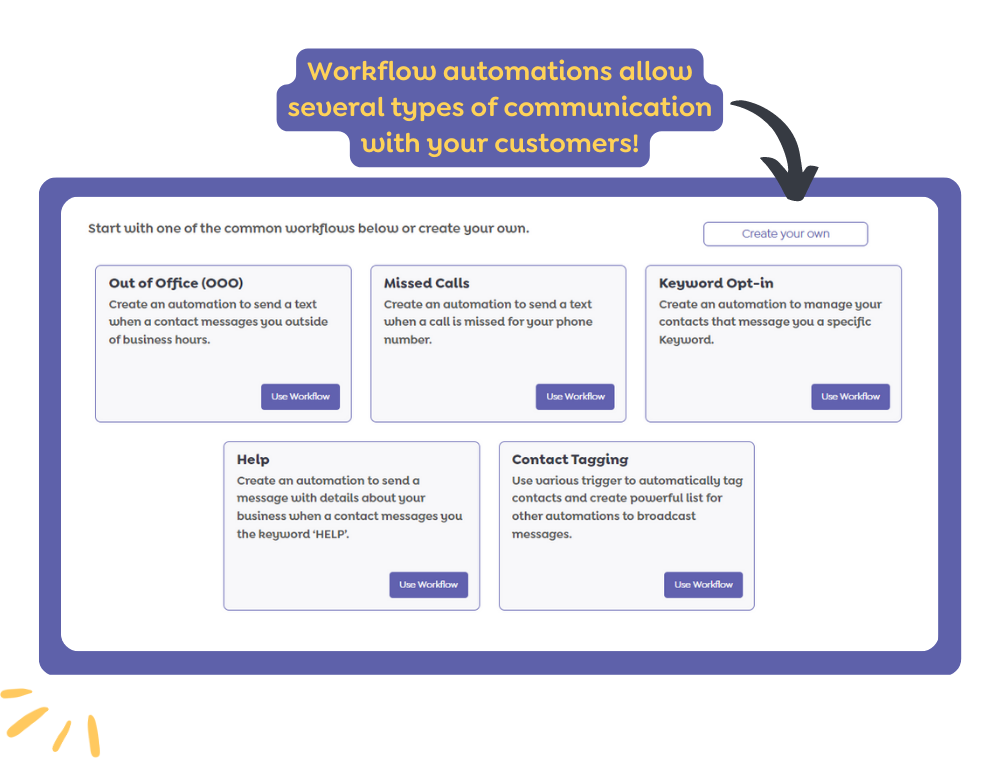 Communicating with the Power of AI
Communicative artificial intelligence is a huge feature of Beetexting's business texting service that enhances the customer experience. Our Communication Advocate helps your customer team develop helpful responses to any customer message. This allows the customer to feel as if someone is listening to their concerns on the other end of the line. By leveraging our AI powered solutions, your company maintains a high level of customer service, and creates greater customer loyalty towards your brand. 
Beetexting, will also give your team the ability to set SMS automations with everything from keyword autoresponders to out-of-office replies. You can also use this feature to schedule and send promotional messages that will trigger based on keywords from your customers. It even allows you to add a personal touch during specific times of the year that will remind your customers to complete a purchase they may have left unfinished in the shopping cart, all without having to lift a finger – allowing your team to focus on more important day to day services. 
Finding the balance between automation and personal touch in a world where businesses and their employees need to do more with less is so important. Especially when customers are more vocal about preferring human assistance to the impersonal chatbots most businesses seem to use. At Beetexting, we firmly believe that the road to ethical business texting is paved with the thoughtful use of adaptable messaging solutions that suit the needs of the both the customer, and the business. 
Find out how you can use

Beetexting

to ethically

do

both!
Download: Business Texting Compliance Field Guide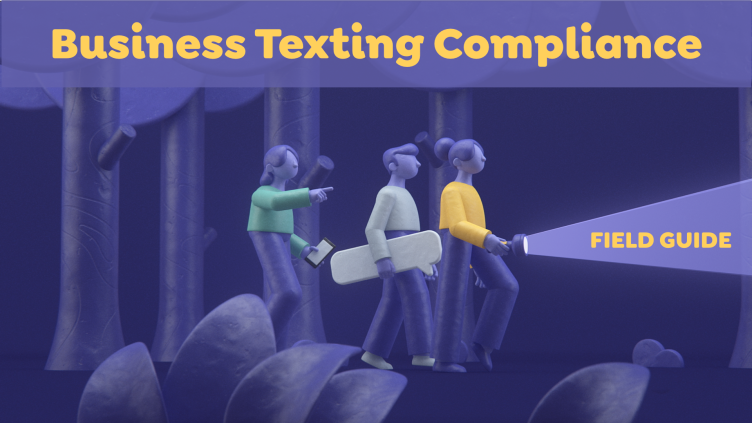 Understand TCR and how it works
What opt in/opt out automations you need to avoid fines.
Frequently used terms and what they mean