3
min read
How 1-to-1 SMS Communication Enhances Customer Engagement in Sales
The quality of wireless services has aligned to such a point that one of the best ways for wireless resellers to differentiate themselves from competitors is by ensuring every customer interaction is thoughtful. That's why sales leaders know personalization is the key to unlocking unparalleled levels of customer engagement.
As the wireless market becomes more competitive, sales leaders are searching for innovative tools to give their sales teams the necessary edge to close deals. Beetexting gives sales teams exactly that: a means to offer each customer a unique, tailored experience via text messages, all while adhering to communication standards set by the sales organization.     
Though sales leaders recognize the importance of leveraging technology to improve customer communications, treating every customer as the most important could quickly become a time-consuming task. This is where Beetexting's advanced SMS tools come into play.
Features like Broadcast Campaigns, Templates, and strategic 1:1 messaging with qualified leads, can empower wireless resellers to communicate with customers in a manner that makes them feel valued and prioritized, all while optimizing sales processes and enhancing efficiency. 
Using SMS Campaigns to Qualify Wireless Customers
For busy resellers, there isn't any time to waste on leads who may not become serious customers. By creating SMS Campaigns based on factors such as region, potential customer size, or deal status, resellers can target specific customer groups effectively. These SMS Campaigns can be used to learn more about a potential customer and used in conjunction with other advanced SMS features like Keyword Automation and Tagging to share the most appropriate next text with a lead, or even mark them as unqualified.  
Once Broadcast Campaigns roll out, corporate teams can gauge their success and derive actionable insights including which leads to assign to sales reps, or if they need to recruit new candidates to help manage their expanding book of business.   
Leverage The Best Performing Texts to Create SMS Templates
While every salesperson brings their own unique flair to the table, there's no denying that years of experience and innate talent set some apart from the rest. Beetexting bridges this gap, ensuring even the newest salesperson can benefit from the experience of sales professionals. With the Templates Feature, wireless resellers can dissect what makes their top salespeople excel. Sales leaders can craft templates based on the best-performing texts of top salespeople. Templates are also great because once you have one, new ones can be modified to suit various scenarios or industries. When integrated with features like 1-to-1 messaging or Broadcast Campaigns, the Templates Feature amplifies its impact, fostering synergy across all outbound texts. 
Close Deals with 1-to-1 Texting to Wireless Customers
Broadcast Campaigns and Templates are powerful and can lay the foundation for a strong sales pipeline, but personal interactions via 1-to-1 texting will usually seal the deal with tougher customers. Engaging directly with clients fosters rapport, a crucial element in closing deals and building long-term relationships. Moreover, high-value clients often expect personalized communication whether that be through text, email, or old-school phone calls. Beetexting's platform seamlessly integrates 1-to-1 texting and campaign-based messaging all into one platform, ensuring your company's salespeople can cater to individual client needs without compromising on the broader outreach strategy. 
For wireless resellers aiming to elevate their sales game, Beetexting offers a comprehensive suite of features designed to enhance customer engagement. From scalable campaigns to 1-to-1 texting, Beetexting ensures that every lead and customer feels valued. By harnessing the power of SMS communication, wireless resellers can boost their sales and forge lasting relationships with their clientele. In the dynamic world of wireless sales, Beetexting is the partner every reseller needs to stay ahead of the market. 
Ready to set up

an SMS

that helps you close deals?
Download: Business Texting Compliance Field Guide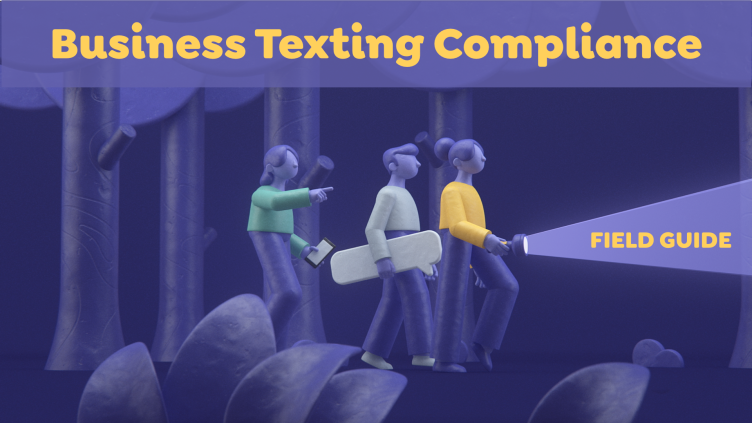 Understand TCR and how it works
What opt in/opt out automations you need to avoid fines.
Frequently used terms and what they mean