6
min read
In business, we only text people who opt-in.  If they want to stop receiving texts, we need to give them an easy way to opt-out.
The Campaign Registry (TCR) helps the industry create clarity around this core concept that ensures SMS remains the most trusted communication network in the US and Canada.
Beetexting is here to help your business tap into that power to create deeper relationships with your customers!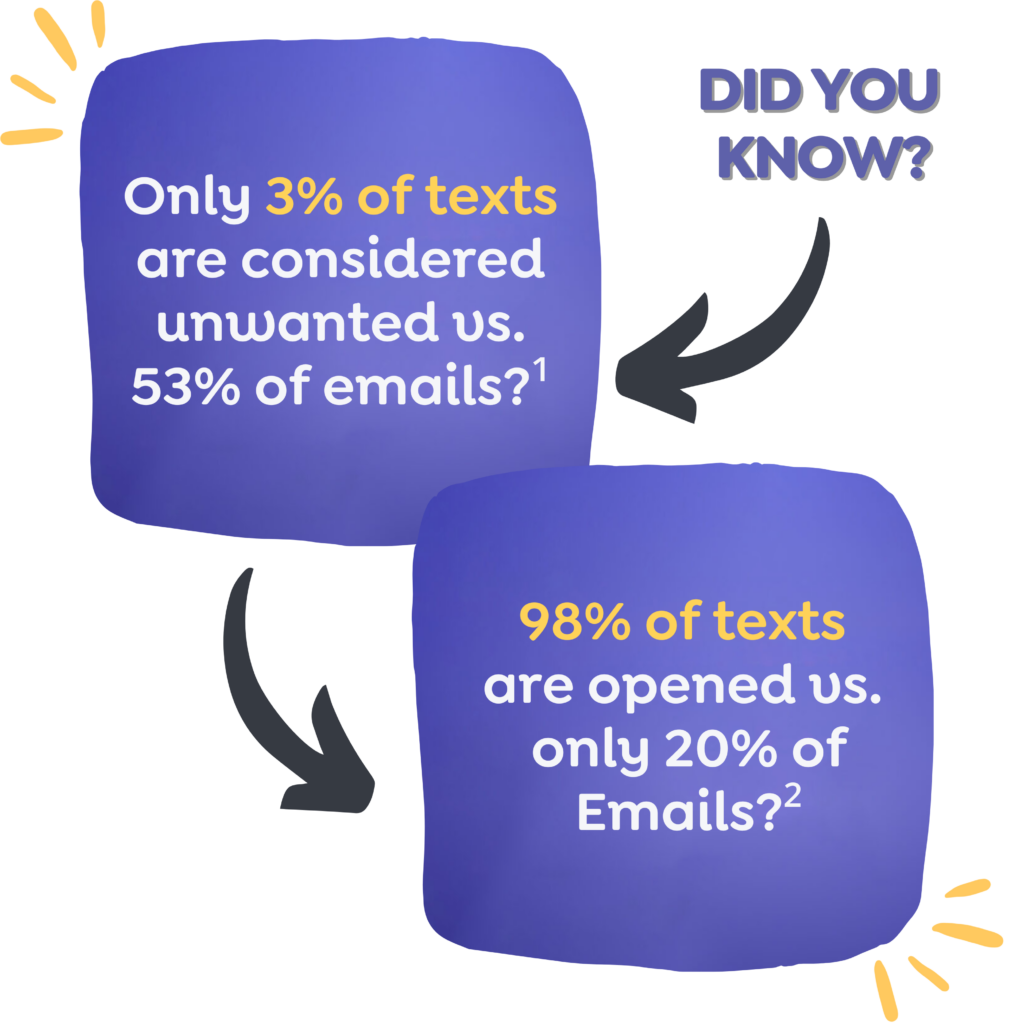 Compliant Business Texting
TCR is here to create reliability and speed for business texting. Together with the mobile network operators (MNOs), they have created a path forward for businesses that want to text.
Businesses that don't follow this path often have their messages blocked or caught in filters, which can lead to poor customer experiences, not to mention exposing them to industry fines for non-compliant texting.
The path that they've created is comprised of first registering how you plan to text, then ensuring you follow the rules to stay compliant.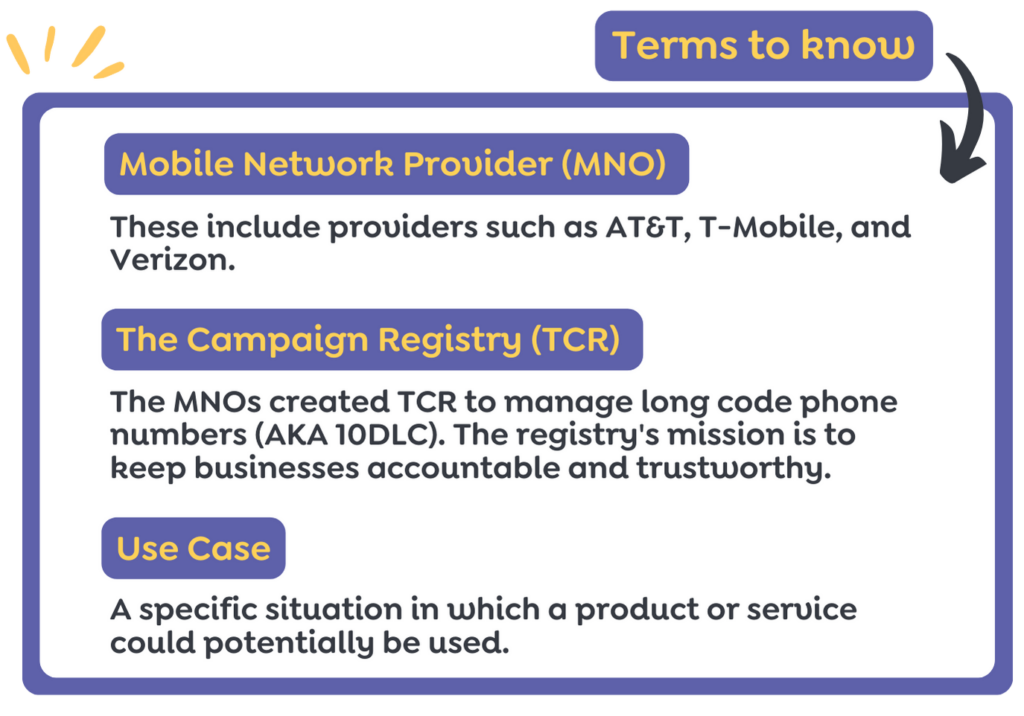 Expert compliance support for your business.
Do you need to register your business with TCR and ensure your business remains compliant with all its texting use cases? Our experts are here to help you every step of the way.
Discuss your use case(s) with a compliance expert.

Register use case(s) information with TCR.

Receive ongoing compliance support.
What is TCR and how do I register my business so I can start texting?
To ensure that texting remains the most trusted messaging medium in the US and Canada the MNOs require that companies who want to text with their customers register their company and how they plan to use business texting with The Campaign Registry. After completing your initial signup, the Beetexting app will guide you through TCR registration. Beetexting is here to help with this every step of the way.
For RingCentral use this link to begin your TCR registration: RingCentral SMS Registration 
How does Beetexting help me stay compliant?
Beetexting has you covered! While you are ultimately responsible for following the rules, Beetexting has the features you need to stay compliant.
Does Beetexting help me navigate compliance for my particular use case?
Absolutely! Our customer support team is trained on opt-in and opt-out compliance requirements and we're always here to help you stay compliant within your use case.
As part of your onboarding, or anytime you have a new idea for business texting, we'll discuss your use case with you and explain how to stay compliant.
Whether you are using Beetexting to reach out to large lists of contacts, using texting calls-to-action in your marketing, supporting existing customers, or any of the other 100+ business texting use cases, we are here to walk you through how to maintain compliance within your use case step by step.
What do opt-in and opt-out mean?
Mobile network operators (MNOs) require your business to gather consent before you text consumers. It's called "opting in" or "opt-in". In addition, MNOs require that your business implement specific industry standard automations to allow consumers to opt out of receiving future texts. It's called "opting out" or "opt-out".
How do I stay opt-in compliant?  
Before texting your customers, you need to gather consent. There are three ways you can gather consent - outlined on page 12 of the CTIA's Messaging Principles and Best Practices Report 
Conversational/implied consent: If somebody reaches out to you, that implies consent to respond to the individual with relevant information. This form of consent is simple - they text you first! But just because they texted you first doesn't mean you can now text them whenever you want. To continue communicating through text, you need to gain express consent.
Informational/express consent: When the message is purely informational and not promotional - you need express consent. Express consent comes in the form of an individual agreeing to receive texts in the future. You can obtain express consent by simply asking the customer over text after they text you, on your website, verbally, or on a written form. Really, it's simple, ask for permission to text people in the future.
Promotional/express written consent: Marketing via text is highly effective since your message will very likely be opened, unlike email. However, with the personal nature and effectiveness of text messaging, the industry wants to protect consumers from being spammed text messages from bad marketers. (Could you imagine a world full of endless robocalls AND robo-texts? No thanks.) The industry combats this by requiring express written consent to send promotional text messages. You can gain written express consent via a checkbox online, a form, or other documentation that can be referred to later if needed.
Beetexting's opt-in workflow
With automations like keyword opt-ins, your customer can opt into specific campaigns by sending you a pre-determined keyword. The app will tag their contact profile with the keyword making it easy for you to identify who has opted-in to which campaigns. This also allows your customers to opt-out of a specific campaign and not all communication.
How do I stay opt-out compliant?  
This is easy! Beetexting takes care of this for you automatically. If a contact replies with the industry standard "STOP" they will automatically be removed from further text communication from your business.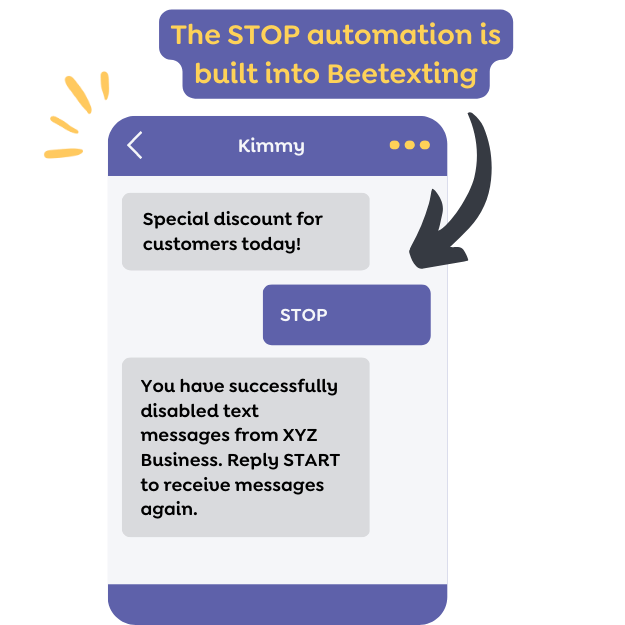 What if a contact doesn't know about the industry standard STOP reply to opt-out?  
Ah, we can tell you've thought about this and care about your brand! Let's say a contact replies to your text saying "Please don't text me anymore". Simply click the "block" button on their contact card, guaranteeing no one in your organization can accidentally text this contact again.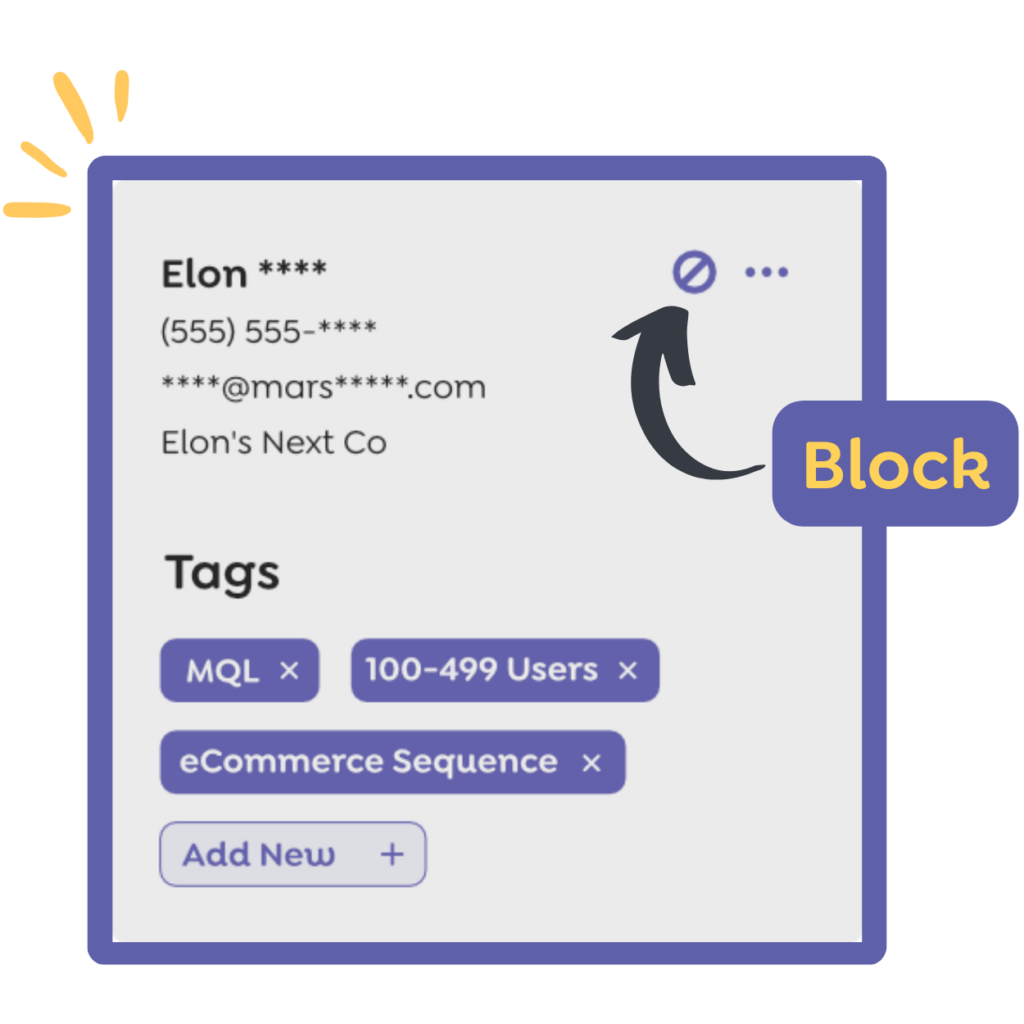 Are there options for my customers to opt-out of different communication types and not just a blanket opt-out from all messages from my company?
Wow, that's a great question! It just so happens that we have features for exactly that! We understand that you have several different ideas for how to use texting across your company.
With Beetexting's workflow automations, you can create opportunities for your customers to opt-in and opt-out of several types of communications. This means customers can choose to subscribe to updates while choosing to unsubscribe from promotions, all while continuing to keep conversational lines of communication open with their account rep.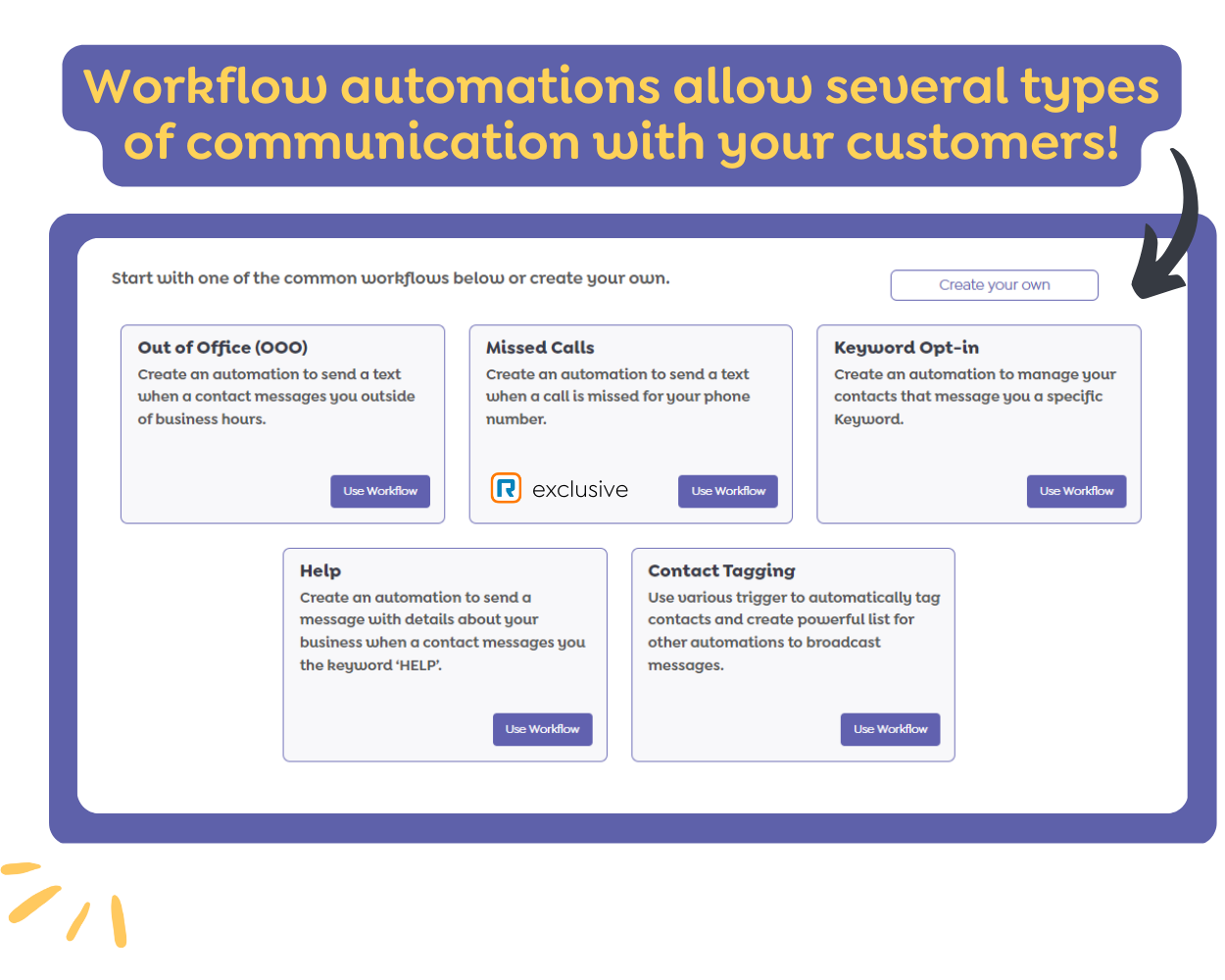 HELP automation requirement
In addition, to STOP, you also need to set up a HELP autoresponder. You can do this in just a minute or two using Beetexting's workflow automation tools.
Our powerful workflow automation allows you to create different HELP autoresponders for each of your texting use cases.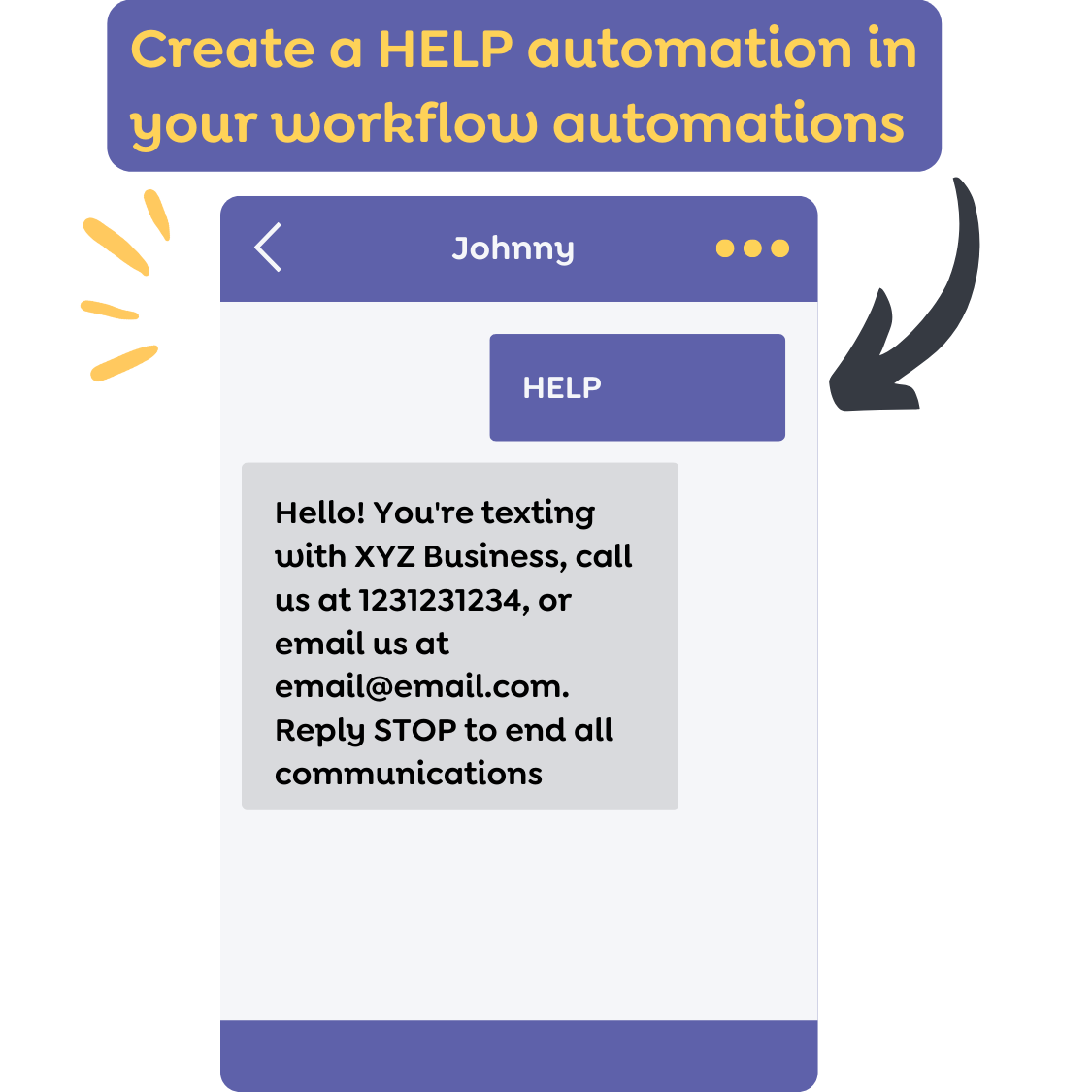 Where do I find our Do Not Text List?
Your opt-out list is fully automated! Isn't that great? But if you need a copy just let us know.
What else should I know about business texting and compliance?
Well, there's a whole wide world out there when it comes to why business texting is so powerful and what the business community is doing to keep it that way.
One thing to consider is that texting with customers is a real privilege. Did you know that less than 3% of all text messages are considered unwanted vs. over half of all emails?¹ Maybe this is why 98% of texts are read vs. only 20% with email.² That's a powerful tool! It's up to us as a business community to ensure texting remains the most trusted communication method.
While MNOs have rules to guard against the bad actors who care more about getting what they want than consumers getting unwanted messages, most businesses care about their relationships with their customers at a much deeper level than "remaining compliant".
At its core, business texting enables your company to utilize the most trusted consumer channel to communicate with your customers. When used with respect and a focus on serving your customer, they will invite you in, and a deep relationship can form.  Can you hear a cash register ringing in the distance? What a beautiful thing!
If you have questions about how business texting can help you create deeper relationships with your customers and serve them better, we'd love to chat about it and see if Beetexting can help.
Sources:
https://www.ctia.org/news/protecting-consumers-by-stopping-text-messaging-spam

https://www.gartner.com/en/digital-markets/insights/the-future-of-sales-follow-ups-text-messages