from Zipwhip to Beetexting
Everything you need for a fast and easy transition with our Zipwhip Migration Tool
Keep Your Number & Contacts
Keep Your Conversation History
Text "Zipwhip Customer Discount" to 309-605-0390 to speak with an agent about our competitve pricing
Sometimes the best things come from unplanned changes. Get back to communicating with your customers in no time! We've helped other Zipwhip customers make the switch and believe we're your best choice for a Zipwhip alternative! We understand what you need to move forward.

Text "Zipwhip Customer Discount" to 309-605-0390 to speak with an agent about our competitive pricing
A Great Zipwhip Alternative for Your Business
All the Same Features as Zipwhip Plus Many More
Find a top-level list of features for Beetexting below. You'll find everything you need for building deeper and more loyal customer relationships.
| Features | Beetexting | Zipwhip |
| --- | --- | --- |
| Subscriber list building | | |
| Message creation | | |
| Two way conversations | | |
| Campaign building | | |
| Automated messages | | |
| Integrations | | |
| Analytics | | |
| Message data metrics | | |
| Enabling existing land/ voice number for text | | |
| Create new numbers on the fly (local and toll-free) | | |
| Forward calls to an external number | | |
| Secure payment through text | | |
| Automated replies by specific keywords | | |
| Share phone number inboxes | | |
| Templates | | |
| Signature like on emails | | |
| Group messaging | | |
| Broadcast messaging | | |
| Scheduled messages (one-time or recurring) | | |
Pricing
Beetexting
$49.98/month for 1 user, 1 line and up to 1,000 messages
GET DISCOUNT: Text "Zipwhip Customer Discount" to 309-605-0390 to chat with a Beetexting agent and receive special discount pricing comparable to Zipwhip.
Pricing
Zipwhip
$30/month for 1 user, 1 line, and up to 500 messages
Other options: $60/month for 3 users, 1 line, and unlimited messages and $125/month for 5 users, 1 line, and unlimited messages
Unsure about pricing? We're committed to helping you make the switch! Call or text 309-605-0390 for special Zipwhip customer pricing.
We've Made It As Easy As 1-2-GO
We're here to help make this transition as easy as possible for you. We'll answer all your questions and are available to walk you through the entire process from trial to migration.
Switch to Beetexting with a risk-free no cost trial.
Import contacts/messages with our Zipwhip Migration Tool.
You're back to regularly messaging your customers.
Text "Zipwhip Customer Discount" to 309-605-0390 to speak with an agent about special pricing
"As an owner of child care facilities, there are times when we need to get messages out to our parents that we know they'll see in an instant.  Emails or phone calls just won't do.  Our team loves using Beetexting!  It's easy to use and our customers (busy parents) love that we can text with them!"
Lisa Crawford, Pumpkin Place & Little Oaks Childcare Centers

Q&A: Can Beetexting Replace Zipwhip for My Business?
Q: Zipwhip alternatives are everywhere, how do I know if these alternatives will work as well for me as Zipwhip did?
A: We know it's a little nerve-racking adopting new software. We've all experienced trying new things that just didn't work... With Beetexting, we offer a 14-day free trial along with additional support to help you feel confident in your new software choice. 
---
Q: Zipwhip was really affordable. My monthly cost for Zipwhip was pretty low. Does Beetexting have anything similar?
A: We understand you have a pretty good thing going on! While we can't say our pricing is the same, we're committed to helping you by offering a Zipwhip customer-specific discount. To hear more about it, text us at 309-605-0390
---
Q: I have a lot of conversations and business contacts in my Zipwhip account. I don't want to lose them.
A: We don't want you to lose them either! That's why we developed a simple Zipwhip Migration Tool making it easy for you to move your contacts and conversation history to Beetexting. 
---
Q: Will I lose my phone number(s) once Zipwhip is shut down at the end of November?
A: When you migrate to Beetexting you can bring your phone number with you! 
---
Q: How long do I have before Zipwhip is shut down? 
A: Zipwhip will be permanently shut down on November 30, 2022. We're advising that all Zipwhip customers reach out to Twilio and ask them to export their contacts and conversation history ASAP. Thousands of customers still need to find an alternative solution and we expect Twilio customer support to become backlogged. 
---
Q: How much does Zipwhip cost?
A: Zipwhip has a tiered pricing model. 
$19/month for their starter package per user

$49/month for their premium package per user

$99/month for their commercial package
We're committed to helping you make the switch to Beetexting. Text "Zipwhip Customer Discount" to 309-605-0390 for special discount pricing for Zipwhip customers.
---
Q: What is Zipwhip used for?
A: Zipwhip is a SaaS company located in Seattle. They provide business SMS text messaging services used to text your customers. Twilio purchased Zipwhip and is now discontinuing and shutting down the software permanently on November 30th, 2022. 
Beetexting is a great alternative to Zipwhip and has all the same features and many more.
Text "Zipwhip Customer Discount" to 309-605-0390 to speak with an agent about special pricing
"...Using Beetexting, we send text messages to our loyal customers communicating our food truck location. Texting gives me a direct line to my customers in the most convenient way possible for them, on their phones. No more searching social media, now they receive a weekly text message which they appreciate greatly!"
Tony Curcuru, Owner/Chef of The Tony Cannoli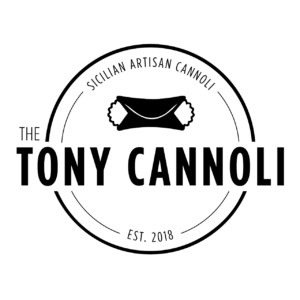 Your sales team will love that they can tag contacts and send targeted messages to hundreds of phones. This is a powerful way to start hundreds of separate conversations with one simple feature.
Beetexting's team-centric tools and design make working as a team to serve your customers a breeze. When your team is texting with customers, your customers are happy!
Partnering with industry leaders to support every aspect of the customer experience.